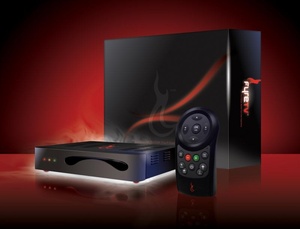 In 2008, WREAL LLC created a porn
streaming
set-top box
called the FyreTV, along with a dedicated website at FyreTV.com.
This week, the company has sued Amazon for five counts of alleged trademark infringement, following the release of the new Fire TV set-top media streamer. The company claims the trademarks were registered six years before Amazon unveiled their new hardware.
Almost comically, the company's court documents claim that
"Amazon's continued use of the "Fire TV" moniker has caused, and will continue to cause, serious irreparable harm to Wreal's established business, necessitating this action."
In their complaint, WREAL claims both products are identical (for the most part) and that the
"FireTV is nothing more than a proprietary STB that performs a substantially similar, if not identical, function to the proprietary STB marketed under the FyreTV trademark."
Currently, FireTV.com redirects to FyreTV.com, so there are likely some consumers who have been unwittingly led to a porn-based site when looking for more information about Amazon's set-top. The market for the original FyreTV is likely non-existent, and the hype from Amazon may have possibly even helped bring awareness to the porn box.
Regardless, WREAL is requesting a jury trial and damages for the infringement.
Source:
TechCrunch