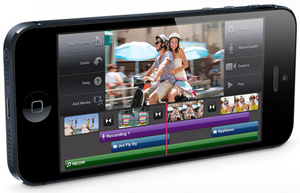 Apple
has launched a new replacement program for users that have an
iPhone 5
with a faulty sleep/wake button.
Says the company:
"Apple today launched a program to replace the sleep/wake button on a small percentage of iPhone 5 models where the button may stop working or work intermittently. Apple will offer the service free of charge to iPhone 5 customers with models that exhibit this issue and have a qualifying serial number."
In addition, Apple revealed a new Web site with details on how to get your device fixed, if you are one of the few unlucky ones.
Apple noted that this is free even if the phone is out of warranty.
Source:
The Loop