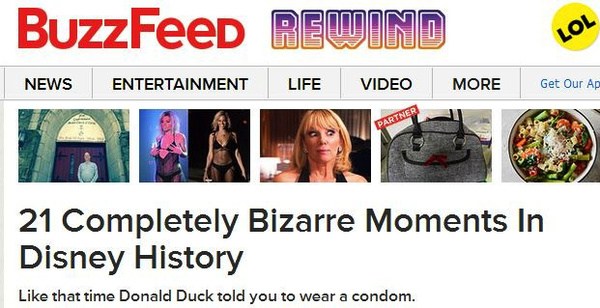 According to sources, Disney tried to acquire online content provider BuzzFeed but was rebuffed over price, with BuzzFeed seeking over $1 billion.
The valuation is higher than anything previously reported on, with the company last raising venture capital funds at the beginning of 2013 at a valuation of just over $200 million.
Disney normally acquires intellectual property that can then be exploited in TV, gaming, animation, theme parks and toys. Recently, however, the company has expanded into other
types
of content, most recently purchasing video network and YouTube star Maker Studios for $500 million plus incentives.
BuzzFeed certainly gets eyeballs, at 85 million monthly uniques, and the company recently became profitable while expecting over $120 million in revenue in 2014. It is not clear if those types of numbers warrant a 10-figure buyout, however.
Source:
Tech Fortune