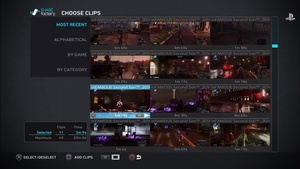 Last night,
Sony
released v1.70
firmware
update for the
PlayStation 4
, adding numerous key features including
HDCP
disabling and the addition of ShareFactory.
Unfortunately, users have flocked to Reddit to note issues and bugs they are having with the update.
One Reddit user
reported
a black screen bug upon disabling HDCP. After disabling HDCP and launching SHAREfactory, the user wrote:
"After playing around with a BF4 clip for a few minutes, and being quite impressed I realized I couldn't hear any sound. So I backed out, went to Amazon to quickly play some TV to check that sound was working (quicker than loading a game, or so I thought) and went straight to a black screen. Despite numerous reboots, I've since been unable to connect directly from PS4–>HDMI–>TV. I just get the black screen."
Another user in a
separate thread
said,
"Ever since I updated my ps4 has been flickering like crazy, even when not attached to my elgato capture card. It seems like once I turn HDCP off, it blinks like a mad man, and won't stop til I turn it back on.. really confused and disappointed about this."
Within each thread, others noted they were seeing similar issues, and some even offered solutions. If you are having problems, it is worth clicking through the links above.
For more information on the update itself,
here is the full update list via Sony
.