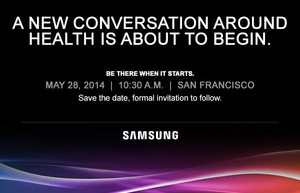 Samsung
is preparing a new event in which it will unveil upcoming health-based apps or devices.
The event will take place on May 28th and promises a "new conversation around health."
Samsung recently unveiled its Gear Fit fitness band, and its Galaxy line of devices have been using a powerful S-Health app for the last couple of years.
Most likely, Samsung will unveil upcoming components for the Fit and future iterations, and a conversation about health related apps.
Source:
Engadget