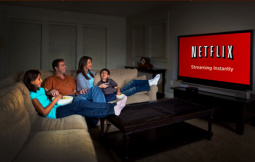 As expected, and announced a bit earlier for the European and UK markets, new Netflix users will be seeing a price raise in the U.S. and Canada.
New subscribers will see their monthly bill at $8.99 compared to the current $7.99 and current users will keep their $7.99 price for two years, including
HD
video streams.
Additionally, Netflix will be offering a $7.99 plan where users can only stream in
SD
(
standard definition
) and only on device at any time. The more expensive plan allows for
streaming
on two screens simultaneously.
All new users get a free trial, and you can change between plans at any time.
Source:
Netflix Blog