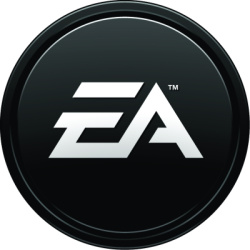 EA has revealed a list of 50 games that will have online services suspended by July, including titles from the Battlefield and Medal of Honor series.
The games listed are across several platforms but online services will only be ended for the platform specified. The move stems from GameSpy's announcement this month to end all hosted services for games, which impacts the online capabilities of a number of older titles.
Since then, EA has been evaluation options to keep online services up for some titles, but due to technical challenges and concerns about the player experience, it has not reached a solution, and so online services for EA games on the GameSpy platform will be closed down at the end of June.
"We are still investigating community-supported options to preserve online functionality for these titles, such as multiplayer,"
EA staff wrote.
"Significant technical hurdles remain, and at this time we don't have anything to announce."
The full list of games that will have online services suspended on by June 30 is:
Battlefield 1942 for PC and Mac (including The Road to Rome and Secret Weapons of WW2 expansions)
Battlefield 2 for PC (including Special Forces expansion)
Battlefield 2: Modern Combat for PlayStation 2
Battlefield 2142 for PC and Mac (including Northern Strike expansion)
Battlefield Vietnam for PC
Bejeweled (r) 2 for the Wii
Bulletstorm for PlayStation 3
Command & Conquer 3: Tiberium Wars for PC and Mac (including Kane's Wrath expansion)
Command & Conquer: Generals for PC and Mac (including Zero Hour expansion)
Command & Conquer: Red Alert 3 for PC and Mac
Crysis 2 for PC
Crysis for PC
Crysis Wars for PC
Dracula - Undead Awakening for the Wii
Dragon Sakura for Nintendo DS
EA Sports 06 for PC
F1 2002 for PC
FIFA Soccer 08 (KOR) for the Wii
FIFA Soccer 08 for Nintendo DS
FIFA Soccer 09 for Nintendo DS
FIFA Soccer 10 for Nintendo DS
FIFA Street 3 for Nintendo DS
Full Spectrum Warrior: Ten Hammers for PlayStation 2
Global Operations for PC
GREEN DAY: ROCK BAND for the Wii
James Bond: Nightfire for PC
Madden NFL 08 for Nintendo DS
Madden NFL 09 for Nintendo DS
Master of Orion III for PC
Medal of Honor: Allied Assault for PC and Mac (including Breakthrough and Spearhead expansions)
MySims Party for Wii
MySims Racing for Nintendo DS
MySims SkyHeroes for the Wii and DS
NASCAR Sim Racing for PC
NASCAR Thunder 2003 for PC
NASCAR Thunder 2004 for PC
Need for Speed: Hot Pursuit 2 for PC
Need for Speed: ProStreet for Nintendo DS
Need for Speed: Undercover for Nintendo DS
Neverwinter Nights 2 for PC and Mac
Neverwinter Nights for PC, Mac and Linux (including Hordes of the Underdark and Shadows of Undrentide expansions)
SimCity Creator for Wii
Skate It for Nintendo DS
Sneezies for the Wii
Spore Creatures for Nintendo DS
Spore Hero Arena for Nintendo DS
Star Wars: Battlefront for PC and PlayStation 2
Star Wars: Battlefront II for PC and PlayStation 2
THE BEATLES: ROCK BAND for the Wii
Tiger Woods PGA Tour 08 for Nintendo DS