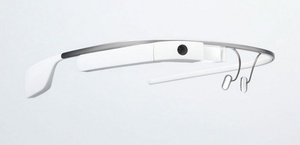 According to new reports,
Samsung
may be preparing a Google Glass competitor dubbed the Gear Glass, with release set for this year.
The Gear Glass will look almost identical to Google's wearable, which only just went on sale to the general public this week in beta form for $1500.
Samsung's eyewear will run on the open-source Tizen operating system, which Samsung has been improving for a couple of years but has yet to be seen on a consumer device outside of digital cameras and more recently, smart watches.
In the report, Samsung is quoted as saying:
"We rolled out the smartwatch first, and have secured a considerable amount of smart glass-related technology and patents. Following the roll out of our smart watch Galaxy Gear in September last year, we are slated to introduce our smart glass Gear Glass this September."
The IFA conference begins September 5th.
Source:
BI
(Google Glass pictured)