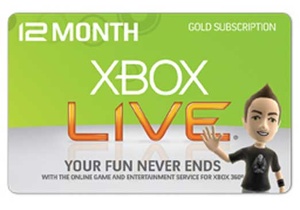 Microsoft
has confirmed it will refund Xbox Live Gold members on a pro-rata basis if they no longer want a subscription following the company's decision to allow entertainment apps (and Internet
Explorer
) to be used for free after years behind a paywall.
Until this week, you needed an Xbox Live Gold membership just to be able to use Netflix, Hulu and other apps. The membership costs $60 per year but is periodically on sale. Rival consoles like the PlayStation 3 and 4 did not have such a requirement, with subscriptions only necessary for multi-player gaming and other features.
The changes go into effect next month, and you will have to make the request before August 31st.
"Once the Xbox One and Xbox 360 system updates become available in June, Xbox Live Gold members who purchased a paid membership before that day can cancel and receive a pro-rata refund of any unused remaining days between the date of cancellation and the date their paid Gold membership ends,"
says
the company.
"Cancellation and pro-rata refund requests must be made by August 31, 2014 and require six to eight weeks for processing. Free or trial Gold memberships are not eligible for a refund. To request your pro-rata refund, please click http://support.xbox.com/contact-us after the system updates become available in June."