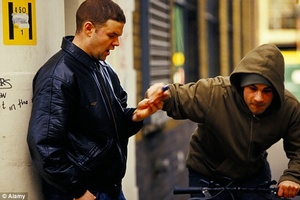 Minnesota has become the first state to enact the so-called smartphone 'kill switch' in which all new phones must be sold with the ability to be remotely shut down in the event they are stolen.
The law will take full effect in July of next year, but politicians hope the wireless industry will take advantage sooner.
Democratic Rep. Joe Atkins, an advocate of the law, says the new measure will be "a vaccine" for the "epidemic" of mobile phone thefts. With the kill switch, phone owners can disable the phone permanently and
wipe
the data just by calling their carrier.
"Thus taking away the worth,"
continued Atkins.
"When you take away the worth, you take away the incentive. These thieves that are stealing these things no longer have the incentive to steal 'em."
There are similar bills making their way through California, New York and Illinois' legislature. There a Federal law pending, as well.
In addition to the rule, the Minnesota bill bans retailers from paying cash for used mobile devices, and merchants must document all
device info
, require the seller to provide their ID and attest to the phone being their property.
Source:
Reuters