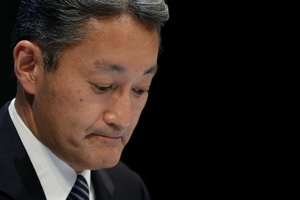 Sony
CEO Kaz Hirai has said the
PlayStation 4
will very likely be more profitable over time than the
PlayStation 2
, which is quite the feat given that the console is the best selling at all-time at 150 million units shipped.
The PS4 recently reached 7 million units sold since its launch just over 6 months ago.
"It is likely that PS4 will become the platform which exceeds the profits earned with PS2,"
says Hirai, thanks to strong hardware sales and growing popularity for high margin digital services.
Sales for Sony's gaming division have been growing significantly, and Sony expects to sell 17 million PS4 and PS3 consoles during the current financial year.
Sony takes a small loss per hardware unit sold, but quickly recoups if the customer purchase a couple of games or signs up for PlayStation Plus. There were no options for digital downloads for the PS2, which launched in 2000, but hardware sales were more than significant. The PS3 lost the company hundreds of dollars per console sold, and it took over four years for Sony to break even.
Source:
Eurogamer