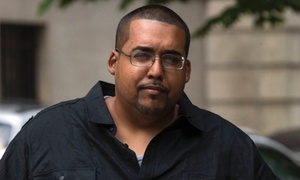 Hector Xavier Monsegur aka Sabu, hacker and ex-leader of LulzSec, has been sentenced to time served and set free, after facing potentially over 25 years in jail.
U.S. District Judge Loretta Preska credited the hacker with helping the FBI prevent over 300 cyber attacks and "extraordinary assistance" with law enforcement and the U.S. government.

When Sabu was originally confronted by the FBI over his activities with Anonymous, the hacker immediately began cooperating. "That personal characteristic of turning on a dime and doing good instead of evil is the important factor in this sentence," Preska said. "You've done as much as any human being can do in terms of helping the government to make up for past wrongs and to avert other damage to probably millions of people."

Assistant U.S. Attorney James Pastore asked for leniency during the sentencing. "It's difficult to quantify Mr. Monsegur's cooperation," said Pastore, "He was able to unmask and thwart outright or minimize hundreds of attacks."

Sabu "worked around the clock" recruiting and talking to hackers around the world (then passing the info on) after he began cooperating, while also preventing cyber attacks on major targets including the U.S. Senate, the water supply of a major U.S. city and many corporations and law enforcement agencies.

In August 2011, Sabu plead guilty to 12 crimes, and today he apologized for any harm he caused. "I assure you I will not be back in this courtroom," he added. "I'm not the same person you saw three years ago. I'm ready to move on."