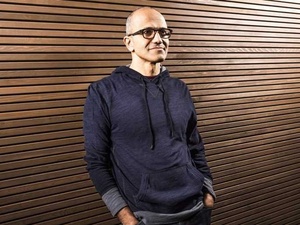 New
Microsoft
CEO Satya Nadella has made it clear that the company is looking to hold onto its current gaming and search businesses.
While this is not really a surprise, analysts have often asked the company if they plan to divest the properties, both of which have been large drains on the company's resources over time, but have become popular as well.
Nadella says Bing serves about 30 percent of the search market, behind Google by a long shot, but still significant. Besides simple search, Bing also uses the tech to power search products used in Windows 8.1.
Xbox, which recently headed into its third-generation with the launch of the Xbox One last November, is another core product that Nadella has no intent on selling any time soon.
Source:
TechCrunch