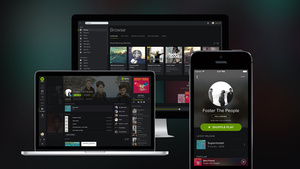 Spotify has notified its users of unauthorized access detected in its systems and has pushed out an updated Android app in response.
The evidence of the data breached showed that only one single user was affected, and that user has already been contacted by Spotify. Information at risk did not appear to include the users' password, payment or other financial information. There is also no reason to assume that other users are currently at risk.

Nevertheless, Spotify has pushed out a new app for Android devices and disabled older apps, forcing users to upgrade. It also has asked certain Spotify users to re-enter their username and password to log in.

"As always, Spotify does not recommend installing Android applications from anywhere other than Google Play or Amazon Appstore," wrote Oskar Stål, CTO, Spotify.

"At this time there is no action recommended for iOS and Windows Phone users."