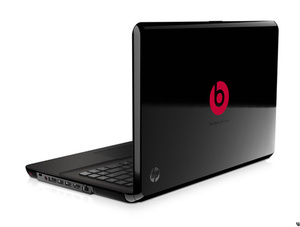 HP
has confirmed this week that it will keep its deal with Beats Electronics to integrate Beats Audio tech in its higher-end PCs through the end of 2015, despite Apple's recent acquisition of the company.
HP has been allowed to continue development on products with Beats Audio tech and can continue to sell devices with the tech and the Beats logo until the end of 2015.
In its statement, the PC maker says it plans to have an aggressive lineup of products with Beats included in 2014, with up to 20 percent of all their devices using the technology.
Apple
just acquired Beats Electronics for $3 billion, so the company's previous relationships with rival smartphone and PC makers are most likely in limbo.
Into the future, Apple is expected to offer the Beats music
streaming
service alongside their own
iTunes
a la carte download service.
Source:
Cnet