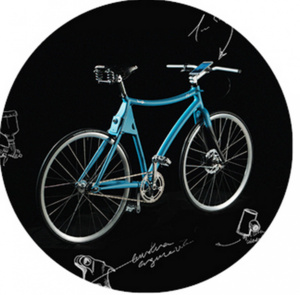 According to a new report,
Samsung
is working with bicycle designer Giovanni Pelizzoli building a new Smart Bike that can be controlled by your Samsung smartphone.
The Samsung Smart Bike was revealed at a design trade show in Milan. The rider can add their smartphone in a mount between the bike's handle bars, using it to control smart features which include turning on "laser beams" to create bike lanes or viewing directions.
Those same beams are also automatic at night since they use the
ambient
light sensors of your phone.
The bike also includes a camera on the back that syncs with the Smart Bike app and can be used as a rear view camera. From a design standpoint, the bike is constructed of curvy aluminum tubes that supposedly absorb the vibrations of bumpy roads.
Source:
Business Insider