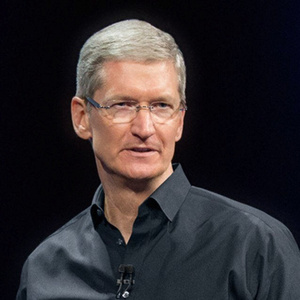 Earlier today, CNBC's "Squawk on the Street" anchor Simon Hobbs outed
Apple
CEO Tim Cook, claiming that he is openly gay.
The segment was an interview with New York Times columnist Jim Stewart speaking about his column on John Browne, the former CEO of BP oil and the author of "The Glass Closet: Why Coming Out Is Good For Business," a memoir detailing his life as a closeted high-ranking employee in a Fortune 500 company.

"I think Tim Cook is fairly open about the fact that he's gay at the head of Apple isn't he?" asked Hobbs. "No," Stewart answered. "I don't want to comment on anybody who might or might not be. I'm not going to out anybody. I called a lot of people and no one at any major company would allowed their names to be used."

Cook has never confirmed his sexual orientation but has recently made a speech at U.N. discussing the discrimination he has experienced since youth. Cook was also named Out's 2013 most powerful LGBT person.