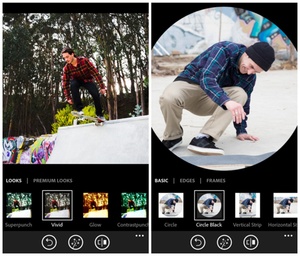 Adobe has launched Photoshop Express for Windows Phone devices, the first image-editing app available for the platform from the major company.
The freemium app will be very similar to its
iOS
and
Android
counterpart, starting with basic editing features and more advanced effects will require an in-app purchase.
For free, you can crop, rotate, remove red eye and adjust brightness, contrast, exposure and clarity. Additionally, the app will come with 22 Instagram-esque filters for free, with another 20 available for $2.99.
All of your saved images can be later shared to Adobe Revel, OneNote,
Dropbox
and other notable third-party apps.
Photoshop Express will likely quickly become the most popular photo editing app on the platform, as Instagram remains in beta.
Source:
Mashable