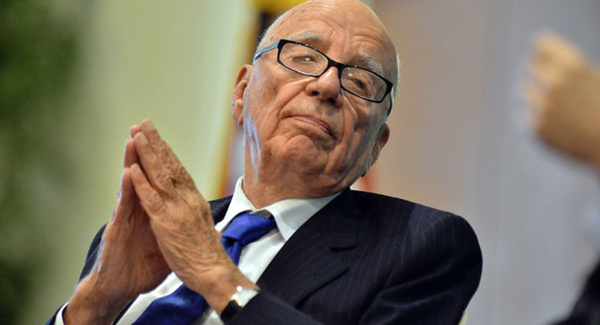 21st Century Fox and its chairman Rupert Murdoch have withdrawn their massive $80 billion bid for rival Time Warner.
The media giant says Time Warner was unwilling to negotiate and Fox's share price continued to fall since the bid was revealed last month, causing worry.

Time Warner owns some highly coveted properties including Warner Bros. Entertainment, HBO, TNT and TBS and the acquisition would have been the largest since AOL's $160 billion acquisition of Time Warner at the height of the tech bubble in 2000. That purchase was an unmitigated disaster, and led to write-offs in excess of $100 billion.

Murdoch, infamous for overpaying for what he wants and being aggressive, says the original bid was friendly, "However, Time Warner management and its board refused to engage with us to explore an offer which was highly compelling. The reaction in our share price since our proposal was made undervalues our stock and makes the transaction unattractive to Fox shareholders." The chairman says this should end any further exploration of a deal.



Time Warner's shares fell 11 percent on the news, making the shares much more attractive than they were even seconds before the news. Fox shares rose over 5 percent.

In response, Time Warner said in a press release that "Time Warner's Board and management team are committed to enhancing long-term value and we look forward to continuing to deliver substantial and sustainable returns for all stockholders. Time Warner is well positioned for success with our iconic assets, including the world's leading premium television brand, the world's strongest ad-supported cable network group, and the world's largest film and television studio. We thank our stockholders for their continued support."