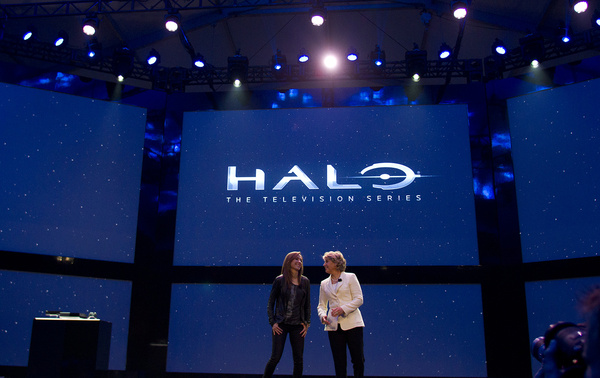 Earlier this month, Microsoft announced that it was shutting down its Xbox Entertainment Studios division, after investments for the past few years led to just one original program.
Sources are reporting now that Microsoft has been shopping the studio, and that Warner Bros. has emerged as a potential suitor. If accurate, the reports say Warner would merge XES with its YouTube network Machinima, which currently specializes in gaming-based content.
The talks are in very early stages, and there are no guarantees that the talks move forward to an agreement of any kind.
Although the studio has been shut down, a couple of projects will continue to be developed, including the Steven Spielberg-produced Halo series, the digital "Halo: Nightfall," and the documentary series "Signal to Noise." XES was first launched in 2012, and was run by longtime TV exec Nancy Tellem who came from CBS. The point of the studio was to create exclusive projects for the Xbox 360 (and eventually Xbox One) but only one series ever made it, the newly launched "Every Street United" soccer reality show.
The two teams would be a good fit, especially given XES' pipeline of shows that are almost sure to be hits. Microsoft also worked with Machinima in the past to distribute the Halo 4 digital series last year.
Source:
THR