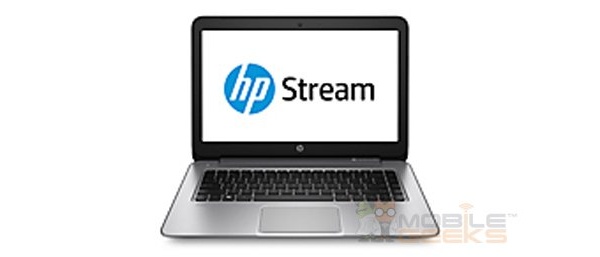 Microsoft and HP have teamed up to take on Chromebooks, launching the HP Stream 14 at just $199, even undercutting most of the Google-backed cloud-based systems.
The 14-inch notebook runs on Windows 8.1, giving it its first advantage over Chromebooks, has a 1366x768 resolution display, 2GB RAM, 32GB internal storage (SDXC slot is available to add up 128GB more) and an AMD A4 Micro-6400T Quadcore SoC clocked at 1GHz. The SoC has an integrated Radeon R3 GPU.
Additionally, the laptop has the standard three USB ports, Wi-Fi, Bluetooth, HDMI out and a webcam. The Stream 14 has four speakers, and takes advantage of Beats Audio software.
Since the internal storage may not be enough, Microsoft is throwing in 2 years of 100 GB OneDrive cloud storage for free.
The design isn't too pretty, and the laptop is heavy at 3.9 lbs, but for $199 HP may have a potential hit on their hands.
Source:
MobileGeeks