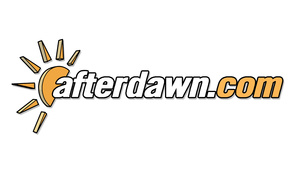 Today marks as a milestone for both AfterDawn, and our Irish senior staff member,
James "Dela" Delahunty
. He was the first hired employee of AfterDawn back in August 2004 when our site was slowly evolving from a hobby to a business.
Dela has been, and still is, an integral part of our team of tech journalists and has published several thousand news articles on our site through the past 10 years. His articles and guides have been read by millions and millions of people over the years.
I personally consider him, not just a colleague, but also my friend. A friend that I have never met in person, but who has been a part of the daily life of the entire AfterDawn team for more than a decade – at first, as an active forum member and later, for the past 10 years, as a valuable member of our team.
If the next ten years turn out to be anything like the last, we will all be very happy indeed!
Thank you, mate!
On behalf of Team AfterDawn,

Petteri Pyyny, CEO
AfterDawn Oy

P.S. Here's a link to James' first-ever news article published on our site:
Music downloads in UK rise up 200% since June
(23rd August, 2004)