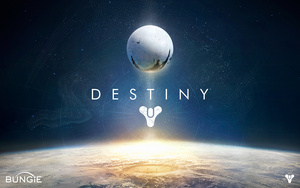 'Destiny' is finally here.
Bungie's new epic 'Destiny' is finally here, with its launch set for Tuesday on the PS3, Xbox 360, PS4 and Xbox One.
If you buy the blockbuster game for one of last generation's consoles, Bungie is giving you a free "digital upgrade" to migrate to the Xxox One or the PS4, at least for the next few months. Keep in mind the deal only works from Sony to Sony and Microsoft to Microsoft, so no Xbox 360 to PS4, for example.
Everything will migrate, including season passes, DLC, game saves, etc. You'll be able to start off on the new console right where you left off on the old console.
The voucher is good until January 15th, 2015.
Source:
Kotaku