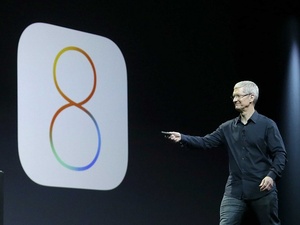 In a shocking move, Apple has pulled their latest iOS update, as tens of thousands of downloaders were experiencing a wide range of issues.
iOS 8.0.1, which was released to help with some bugs in the original iOS 8 released last Wednesday, has been killing cell/data service and bricking the Touch ID fingerprint scanner, making the phone useless as a cellphone in many cases.
So far, only iPhone 6 and 6 Plus with the update seem to be having the issues, meaning your 5, 5S and iPads are probably okay, but regardless, it isn't worth updating at this time.
The main issues with iOS 8 will remain, including a broken Healthkit and a broken virtual keyboard for certain apps.
Apple is expected to release iOS 8.0.2 in the very near future.
Source:
BI