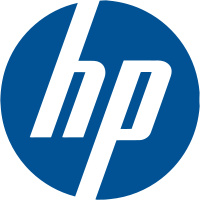 HP has confirmed this weekend's big rumor that it will split into two separate businesses.
The struggling PC and Printer business will remain as HP, and the faster growing corporate hardware and services business will become Hewlett-Packard Enterprise. Both companies will be public, and existing shareholders of HP will be not face any tax consequences.
This is the second re-organization for HP since Meg Whitman became CEO. In 2012, the company made printers a focus and combined the PC and printer divisions.
Whitman will remain on as CEO of Enterprise, and chairman of computer and printer while head of PC/Printer operation Dion Weisler will be CEO.
"Our work during the past three years has significantly strengthened our core businesses to the point where we can more aggressively go after the opportunities created by a rapidly changing market,"
said Meg Whitman.
"The decision to separate into two market-leading companies underscores our commitment to the turnaround plan. It will provide each new company with the independence, focus, financial resources, and flexibility they need to adapt quickly to market and customer dynamics, while generating long-term value for shareholders. In short, by transitioning now from one HP to two new companies, created out of our successful turnaround efforts, we will be in an even better position to compete in the market, support our customers and partners, and deliver maximum value to our shareholders."
More information
here
.