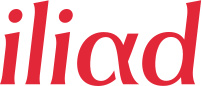 French startup carrier Iliad Group has ended their plans to try to acquire T-Mobile US.
In July, the carrier submitted an offer to become majority shareholder of the U.S.' fourth-largest wireless carrier, but was rejected outright by T-Mobile's board. Besides having a relatively inexperienced team, there were also questions about how Iliad could raise the funds necessary to acquire the stake.
Iliad says T-Mobile would not even entertain any new offers:
At the end of July 2014, Iliad confirmed its interest in the US market and that it had submitted to the T-Mobile US board of directors an indicative offer to purchase a 56.6% stake in the company. This offer was rejected by the T-Mobile US board despite the significant premium offered.

Following this offer rejection, Iliad put in place a consortium with two leading private equity funds and Tier-1 international banks allowing it to improve significantly the terms of its offer by enhancing the cash amount and increasing the share of T-Mobile US' capital to be acquired from 56.6% to 67%.



This new offer, at about USD 36 per share (cash + share of value creation), would have fitted into Iliad Group's strict financial policy in terms of indebtedness and dilution. Iliad had the ambition to accelerate T-Mobile US' transformation, notably by saving more than USD 2 billion of cost annually. This transaction would have created significant value for both Iliad's and T-Mobile US' shareholders.
That now makes three failed attempts to purchase T-Mobile in the last five years, which is the strongest growing carrier by subscriber growth and revenue but at the expense of profits.
Source:
Press Release