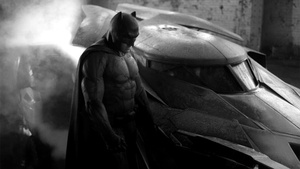 Not one to be outdone by rival Marvel, DC Comics has announced 10 new superhero films over the next 5 years, with the goal of creating an interconnected universe for their popular characters.
Marvel's Cinematic Universe has brought an almost overwhelming amount of films in the past half decade, with no end in sight.
Here is DC's lineup
2016: Batman v Superman: Dawn of Justice (Batfleck, Gal Gadot as Wonder Woman and the Suicide Squad)
2017: Wonder Woman and Justice League Part One
2018: The Flash and Aquaman
2019: Shazam and Justice League Part Two
2020: Cyborg and Green Lantern
Warner Bros., parent of DC Comics, also announced the LEGO Batman movie for 2017, although that won't count towards the DC universe.
Although unconfirmed on the dates, there are also two new standalone Superman and Batman films. Should be some interesting times for comic and superhero fans.
Source:
Warner Bros.