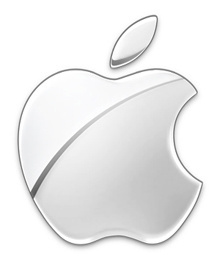 Apple released several updates to its product portfolio in yesterday's event. Here's a summary of what's new, what changed and what's important
5K iMac
Apple released an updated 27-inch iMac, boasting a massive 5K resolution (5120 x 2880), with a staggering $2'499 price tag. For two and a half grand, you'll get the 1TB "fusion drive" version with 8GB of memory -- pure SSD options and more memory will cost you more.

"Fusion drive" is Apple's name for hybrid SSD/HDD drives.


Faster Mac Mini
Mac mini, loved by many movie enthusiasts as the perfect HTPC for living room use, hasn't been updated in two years. But yesterday Apple finally gave the low-end Mac a much-needed upgrade. Now the basic model comes with 1.4GHz Intel i5 CPU, 500GB HDD, 4GB RAM and Intel HD 5000 GPU. Priciest option available for Mac mini comes with 2.8GHz CPU, 8GB RAM and 1TB Fusion drive. Prices start from $499.


iPad Air 2
Apple finally brings back version numbers to its iPads - a very much needed change, as identifying different iPad models has basically required one to google for SKU numbers to see which model each one is. As expected, the iPad Air 2 is thinner than its predecessor, at 6.1mm, with 40 percent faster CPU and better camera. Its rear camera is now 8Mpix, but lacks optical image stabilization and other goodies found from iPhone 6 Plus and likewise.



An obbvious upgrade is the introduction of a TouchID fingerprint scanner, but unlike in iPhone 6, you can't use the feature for real-life purchases.

Prices start at $499 for 16GB, WiFi-only model.


iPad mini 3
While iPad Air was upgraded significantly, only major change to iPad mini line is the introduction of a TouchID fingerprint scanner to the device. It still packs an older A7 chip. Pricing starts at $399 for 16GB, WiFi-only model.

Both, iPad Air and iPad mini start shipping next week.


OS X Yosemite
Probably the biggest change to the entire Apple ecosystem is the arrival of Mac's OS X Yosemite. First of all, it brings the OS X closer to iOS in terms of visual design, but it also "marries" the two platforms tightly together, allowing users to switch seamlessly between OS X and iOS, with applications keeping their state in sync on both platforms. This obviously requires applications to support the feature -- and to be available on both platforms.


What else?
Apple seems to be making bold moves against its operator partners, with introduction of "Apple SIM", a SIM card that doesn't require an actual SIM card. Basically, a user can switch the used operator through the iPad's settings. We don't know what this means, yet, but it seems that operator-locked products are something Apple is trying to break free from.

Apple Pay is about to launch on Monday, with more than 500 banks supporting it initially.