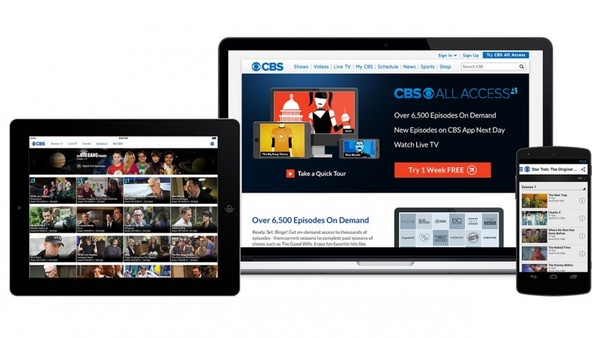 CBS has launched their own subscription video-on-demand (SVOD) service, dubbed CBS All Access.
All Access costs $5.99 per month and will offer thousands of episodes of popular CBS shows, include back catalogs. Current season shows will have the episodes available the day after they air, and some shows will have past seasons. In addition, there is a library of "classic CBS series" and local CBS stations can be live streamed in 14 metro markets.

CBS says the service will be available through all major digital platforms, and will also be available on desktops and via mobile apps. CBS CEO Leslie Moonves added: "CBS All Access is another key step in the company's long-standing strategy of monetizing our local and national content in the ways that viewers want it."

The service will "complement" CBS's offerings on other streaming services, like Netflix, and the company also admits that the service is certainly not for everyone. "If you are interested in a large bundle of channels that has a lot of various things in it, you may not be a subscriber to this service. But if you're deeply interested in one, two or many of our shows, getting our content outside of your home or buying earlier access to our content on mobile devices, then you're one of our superfans and you're going to convert," added the media giant.



At any given time, there will be up to 6500 episodes available for streaming. Interestingly, the classic CBS library (think Star Trek and Cheers) will not have any ads, but current season offerings will have ads familiar to Hulu watchers.

Of final note, CBS will not be airing football via All Access. Bummer.