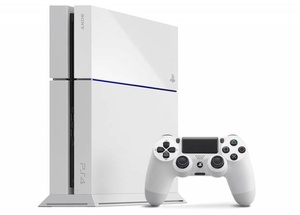 According to Sony, the blockbuster game 'Destiny' helped move consoles, with PS4 sales tripling month-over-month.
"Destiny broke PlayStation Network sales records across several categories, taking the top spot for pre-orders, day one sales, and week one sales,"
added the consumer electronics giant.
"One month after the game's launch, engagement among PlayStation fans continues to soar, as Destiny is the most-played title on the PlayStation 4 system with 125 million hours of gameplay."
Without providing figures, Sony says PS4 had its biggest month of the year in September, and it remained the top console in the U.S. although the Xbox One also likely saw a boost from the game.
'Destiny' came with exclusive branding for PS4 fans, including exclusive features and Sony is also offering a Destiny bundle that includes a white PS4 and dual shock controller.
Source:
VG