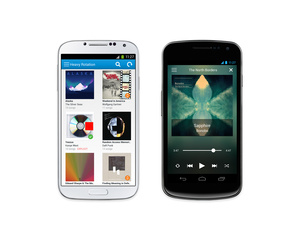 Streaming music service Rdio has upgraded their entire library to 320kpbs AAC for premium subscribers, says the company, but free users will also get a quality boost.
The company had previously offered their library in just 96kbps MP3 as a default, but "Unlimited" $9.99 per month subscribers can choose between 64kbps, 96kbps, 192kbps and 320kbps in the settings now. Of course, the higher bitrate will require more data usage, so mobile users will have to keep that in mind. Free users can now use up to 192kbps.

In addition to the streaming, you can also choose the bitrate for offline listening downloads.

Rdio says the update is for all users, in all nations and is available now as a free update on the Web or via the iOS App Store or Google Play.