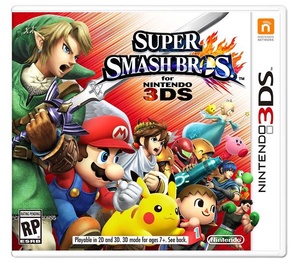 Nintendo has announced that their popular new blockbuster "Super Smash Bros." for 3DS sold over 705,000 units in just 48 hours of sale.
The gaming giant made the announcement of Friday, and there is a good chance the game is well over 1 million given that it was released two weeks ago. Nintendo also noted that 135,000 copies were sold completely digitally via the Nintendo eShop.
As is standard with hit games, SSB helped increase console sales, as well, with 3DS handheld sales increasing 55 percent month-over-month to just over 140,000.
Nintendo is expected to have another hit on their hands when the Wii U version hits on November 21st in North America and then in December for Japan and Europe.
Source:
VGChartz