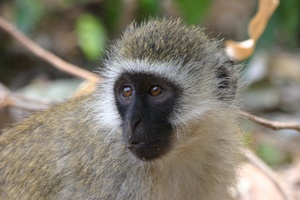 Canonical founder Mark Shuttleworth has announced the new monkey-themed name for the latest Ubuntu build (15.04), dubbing the operating system 'Vivid Vervet.'
Now, if you are not a huge monkey fan and have never heard of the breed (trust me, I had not), Shuttleworth explains that the Vervet is 'upstart' and 'volant' in nature, just like the new update.
Reads the founder's ever loquacious blog post:
"In my favourite places, the smartest thing around is a particular kind of monkey. Vexatious at times, volant and vogie at others, a vervet gets in anywhere and delights in teasing cats and dogs alike. As the upstart monkey in this business I can think of no better mascot. And so let's launch our vicenary cycle, our verist varlet, the Vivid Vervet!"
The latest Ubuntu is set for release in April 2015.
If you want an interested read (think V from V for Vendetta), read Shuttleworth's post
here
.