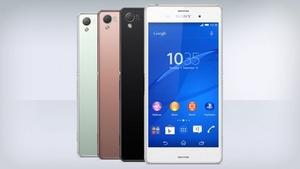 According to sources, Sony is preparing to slash its smartphone forecast once again, potentially a death knell for the company's turnaround efforts in the smartphone world.
If true, the company will slash its forecast from the current 43 million (for the year ended March 2015), and it will mark the third drop in the forecast since last April. The initial expectation was 50 million.
The company recently shocked investors and analysts by lowering its fiscal year earnings forecast to a loss of $2.14 billion, much higher than its original $400 million loss forecast.
Sony's latest forecast update is due to the company pulling its entry-level devices from emerging markets including China where they were complete flops. Besides being beat in the entry-level market by more popular and cheaper devices (like Xiaomi), the company cannot compete in the high-end, where Samsung and Apple continue with a duopoly.
The company confirmed Xperia devices will remain part of Sony's focus and turnaround efforts, but that they will only be high-end devices and that the company is no longer looking to take large global share, but just to stay relevant.
Source:
WSJ