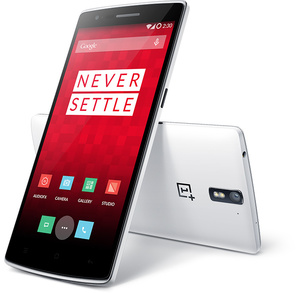 The OnePlus One smartphone, notable for its high specs and extremely cheap price, has reached 500,000 units sold.
Besides its cheap, unlocked price, the device is also notable as it has only been available via an invite system until very recently when the company began doing "flash sales" for orders.
Carl Pei co-founder of the company, confirmed the sales data and says now that the stretch goal is 1 million units before the end of 2014. "It's going to be hard but I think it's possible," noted Pei. Most impressive about the sales figures is the fact that Pei says the company has used just $300 on its entire advertising budget.
"All that money was spent experimenting on different types of Facebook ads. We found that we've now reached a critical mass of users, and they are helping us spread the word organically. Normally when you launch a [smartphone] product it gets really hot in the first month, and in the second or third month, sales start to drop really fast. For OnePlus, when you look at our internal metrics, our sales just keep growing."
Pei did also admit that margins are razor thin, and that there are future monetization plans for OnePlus.
"We're making a single-figure dollar amount on each phone. That's not the way we're going to make money in the future, it's just to keep the operation going. Accessories will be a big part of it. We've made a really social brand, that people are fans of. If we make lifestyle products or specialized accessories, I think those will do really well."
"The main shift will come when we have a few million users and start leveraging the user base by building our own software and services layer for monetization,"
concluded Pei.
Source:
Forbes