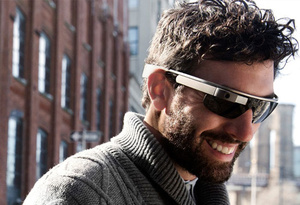 Google Glass, the wearable headset that allows users to basically attach Google services and a camera to eyeglass frames, will not see its consumer debut in 2014 as originally planned.
A developer edition, for $1500, became available for all to buy earlier this year, but stock remains plentiful as even Google faithful have begun to lose interest.
Reuters
contacted 16 Glass app developers, nine of which said they have already abandoned their projects for the wearable, citing a lack of customers and the limitations of the device and software itself.
Within Google, key employees who helped create the Glass have left in recent times. Lead developer Babak Parviz, electrical engineering chief Adrian Wong, and Ossama Alami, director of developer relations have all left for different projects or startups in the past six months. Google still says development is active, and there are hundreds of employees still working on the wearable.
"We are completely energized and as energized as ever about the opportunity that wearables and Glass in particular represent,"
added Glass Head of Business Operations Chris O'Neill. However, the consumer launch is slow coming.
"We are as committed as ever to a consumer launch. That is going to take time and we are not going to launch this product until it's absolutely ready,"
O'Neill said.
CEO Sergey Brin has long said 2014 would be the year for the consumer launch, but that date is now pushed well into 2015.