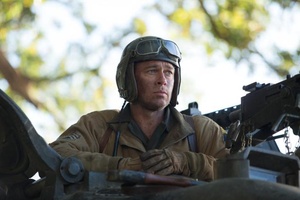 Earlier this week we reported that Sony Pictures' computer network had been taken down by a team calling themselves GOP (Guardians of Peace), with the attackers claiming that many terabytes of sensitive data had been taken and would be leaked if their demands were not met.
Now, it appears that the first leaks have hit the Internet, with a few Sony Pictures' films, many of which aren't set for release for a couple of months are now widely available on the Internet. Other documents released sadly include passport and visa information for Sony employees, hundreds of thousands of emails and even accounting and research details for Sony Pictures' IT systems.

Among the movies released are four that have not been released in theaters, and one popular film that only had one month in theaters. Among the films leaked are "Fury" with Brad Pitt, "Annie" with Jamie Foxx (release date December 19th), "Mr Turner," (release date December 19th), "Still Alice" with Alec Baldwin (release date January 16th, 2015) and "To Write Love on Her Arms," scheduled for release in March of next year.



It is unclear whether more full leaks of pre-release films will hit the Web in the coming days, but it is clear that someone may have been out to hurt Sony financially.