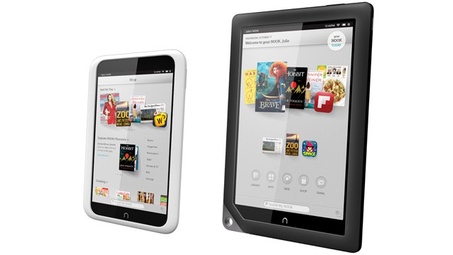 Barnes & Noble and Microsoft have unceremoniously ended their partnership in the Nook digital venture of the bookstore.
Earlier this year, Microsoft invested $300 million for a stake in Nook, and today the deal is over, with Microsoft taking a significant loss and no real gains from the partnership.
Microsoft has sold
"all of its $300 million convertible Series A preferred limited liability company interest in exchange for an aggregate purchase price equal to (i) $62,425,006.63 in cash and (ii) 2,737,290 shares of common stock."
With B&N shares currently at around $21, Microsoft will get to leave with $119 million in equity, down quite significantly from their original investment.
Of course, the company's stock could go much higher to offset the loss, but things are not looking good for Nook. YoY quarterly revenues decreased 41.3% from 2013 to just $64 million. Device sales fell 63.7% YoY.
Source:
B&N quarterly earnings