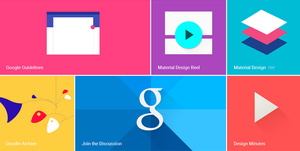 Google's excellent new operating system, Android 5.0, is currently on just 0.1 percent of handsets, meaning nearly nobody has gotten to test it outside of the tech media world.
By comparison, Android 2.2, released in early 2010, is still on 0.5 percent of handsets.
Of course, the numbers make sense given that Android 5.0 Lollipop was released to November 12th, and is still only available for a handful of devices. The Nexus 6, which we reviewed
here
, is still extremely hard to come by but the figure should pick up when all the carriers announce firm release dates.
Other notable devices that aren't in the Nexus line, like the LG G3 and the Moto X, also have seen limited rollouts of the operating system.
Android 4.4 KitKat remains king, with 33.9 percent share, followed by Android 4.1 Jelly Bean at 21.3 percent and Android 4.2 Jelly Bean at 20.4 percent.
Source:
Quartz