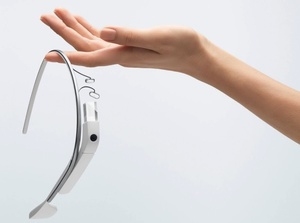 According to a new report, Google will launch a second-generation model of the Google Glass headset next year, one that is powered by an Intel processor.
The new model will offer increased battery life compared to the current Explorer Edition model, and will likely see other upgrades, as well.
So far, Google has tweaked the glasses to include compatibility for prescription glasses and also to increase the RAM, but otherwise little else has changed.
Reportedly, the new Intel chip will come with a partnership that includes Google marketing Glass to "hospital networks and manufacturers, while developing new workplace uses for the device" as it appears that Intel is looking to promote the device in the workplace.
It is unclear which low-powered Intel chip will power the new device, but it will likely be similar to the chip powering the company's new MICA bracelets.
Source:
WSJ