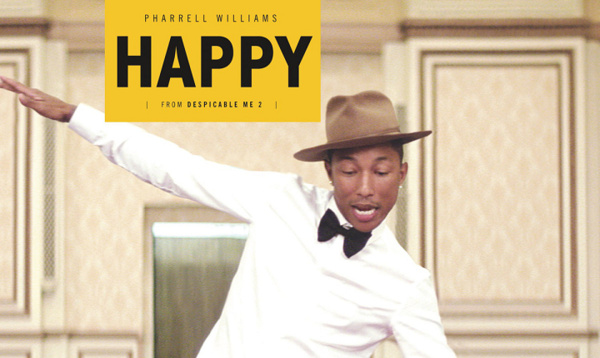 According to an angry email from music publisher Sony/ATV CEO Marty Bandier, Pharrell and other music artists are not being paid properly for their popularity on the Internet Radio giant Pandora.
In fact, superstar Pharrell made just $2700 in publisher and songwriter royalties from his 43 million streams of the hit "Happy" for the first quarter of 2014, a measly $63 per million streams.
"This is a totally unacceptable situation and one that cannot be allowed to continue,"
Bandier wrote.
"We at Sony/ATV want these digital music services to be successful because they are a great way for music fans to listen to music and have the potential to generate significant new revenues for everyone. However, this success should not come at the expense of songwriters whose songs are essential for these services to exist and thrive."
Others in the industry pointed out that Bandier's numbers did not include performance rights royalty rates, and that Pharrell's earnings were likely around $25,000 - although that figure is nothing to be too proud of either.
Pandora was quick to respond:
We respect Mr. Bandier's right to advocate on behalf of his business which, if BMI's recent results are any indication, is likely experiencing record revenues. However, we wish Mr. Bandier would provide the proper context and facts. Pandora is already the highest paying form of radio to both performers and songwriters. We have paid more than $1 billion to rights holders since our inception, which amounts to over half of all revenue we have generated. Regarding the specific songs he mentions in his letter, Pandora paid all rights holders more than $150,000 in just three months, substantially more than the $6,100 he suggests.

The issue is not whether Pandora pays enough in royalties. The real issue is the financial dispute between labels and publishers about how to divide Pandora's industry-leading royalties. Mr. Bandier and his label peers (many of whom work within the same companies) are free to decide amongst themselves to change the split between songwriters and performing artists of the substantial royalty revenue already paid by Pandora. We'd also encourage that same group to provide transparency about how those dollars flow to the artists and songwriters.

We want to work constructively with Sony ATV and other publishers to create positive, sustainable growth for the music industry. However, that vision must go beyond simply demanding that Pandora, which is already the highest paying form of radio, always pay more.
Source:
BI