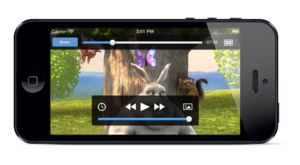 Since the launch of iOS 8, Videolan's popular media player VLC has been silently absent from the App Store. It appears after three months of silence, it may be returning.
Videolan has not given any update to the disappearance of the app except to say that they did it and not Apple. There was word that the app would return eventually but with no clear timetable.
Felix Paul Kuehne of Videolan says your wait is most likely almost over, however, as the app will return
"but probably early next year due to the iTunes Connect holiday shutdown."
Most likely that means the app has been submitted to Apple for approval and that the code is ready to run.
The annual shutdown is in effect from December 22nd to the 29th so iOS fans could see the best media player app available in time for the new year.
Source:
Videolan