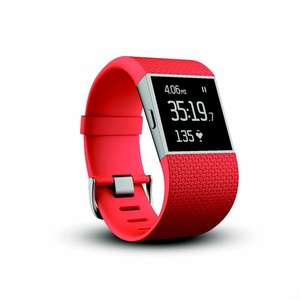 Fitbit has launched two new fitness trackers today, the Charge HR and Surge, both of which reflect your activity stats right from their enlarged displays.
Both trackers also tell the time, monitor your sleep better than past models and have caller ID linked to your synced phone. The Charge HR takes your heart rate continuously all day and the Surge also includes GPS, text notifications and music control making it a free full-featured smartphone.
Fitbit showed off the devices at an event in October but did not have a time frame before they went on sale. That day is today.
"With Fitbit Charge HR and Fitbit Surge, features like heart rate tracking are made simpler by being continuous and automatic so the technology works no matter what you're doing,"
said CEO James Park.
Due to their added features and tech, the Charge HR costs $149.95 while the Surge will set you back $249.95.
Source:
Time