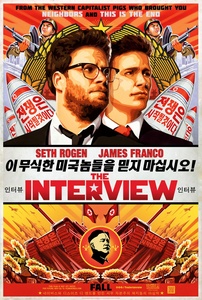 Sony's controversial 'The Interview' is now the company's "#1 online film of all time."
The comedy featuring Seth Rogen and James Franco has brought in $31 million from 4.3 million rentals and purchases online from December 24th through January 4th. From 300 independent theaters, the film also brought in $5 million.
After the major movie theaters pulled the film before release following terrorist threats, Sony Pictures released the film online via Google Play, Xbox Video, YouTube Movies and proprietary sites for $6 as a rental or $15 to purchase.
On New Year's Day, major telecoms, cable and satellite providers also added the film on-demand, adding to the revenue. The movie has a leg-up on other online-only releases given the fact that it was scheduled to be a major Hollywood release. The movie had a $44 million budget with an extra print and advertising (P&A) budget expected to be around $20 million.
Source:
Deadline