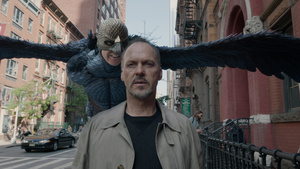 As they do every year, pirates have released a plethora of Oscar hopefuls to the Web, all in "DVD Screener" quality.
Among the releases are Birdman, The Imitation Game, Selma, American Sniper, Unbroken, Big Hero 6, Into the Woods, Big Eyes, The Hobbit: The Battle of the Five Armies, The Gambler, Inherent Vice, A Most Violent Year and Kill The Messenger.

The screeners seem to have come from different sources, and while most are decent quality, reports say quite a few have audio that goes out of sync and have choppy frames, suggesting the leaks came from rookies.