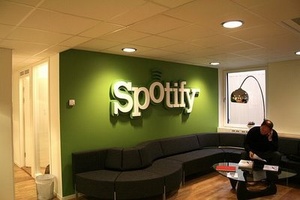 The web is quickly shifting towards the mobile and not unlike web, the music streaming is one of the more popular activities on a mobile device. And so in their latest
press event
Spotify
has told
that it is now more popular on phones and tablets than on desktop.
According to the new stats the desktop app is used by 45 percent of the users while the phones and tablets combine to 52 percent – phones are at 42% and tablets 10%.

The figures could be even more into favor of mobile if the company had stepped into it more aggressively. Last year Spotify reached into mobile with more apps and new shuffle-only and ad-supported models.

Currently the music streaming service says it has 60 million active subscribers of which 15 million are paying customers. This years possible introduction of Apple's new streaming service will keep Spotify on its toes and try to expand especially on mobile.