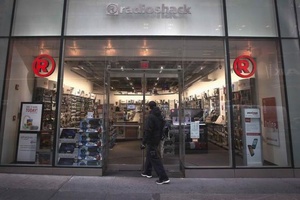 Bankrupt electronics store RadioShack is in talks to sell leases for some of its stores to major U.S. carrier Sprint.
The retailer is expected to file for bankruptcy next month after a half decade of declining sales and profits and will be closing over 1000 stores, as well.
RadioShack hopes to emerge from bankruptcy with around 3000 stores compared to the 4000 it has now, and the leasing could certainly help with some cash flow.
Over the past years, the company has moved away from its roots in general consumer electronics and tried to become a destination for mobile phone buyers, with mixed results.
Source:
Reuters