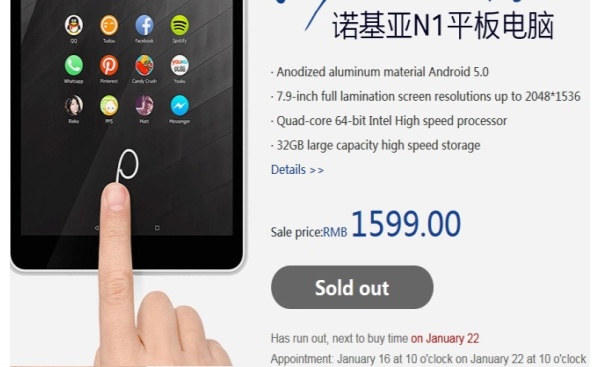 Nokia's N1 tablet, the company's first
Android
tablet running the
Nokia
Z launcher, continues to sell out whenever they go on sale.
The company has been selling the tablet in China, but only small batches at a time, after seeing over 500,000 people sign up to learn more about the tablet. The first batch went on sale last week (20,000) and sold out in 4 minutes. The second batch sold out in about 15 minutes today.
A new batch will be available on January 22, with registration starting tomorrow.
The N1 features a 7.9-inch 2,048x1,536 display, is powered by an
Intel
Atom Z3580
SoC
(2.3 GHz quad-core), 2GB
RAM
and a 5300 mAh battery. The tablet has dual 8MP/5MP cameras, 32GB internal storage and runs on Android 5.0 Lollipop with Nokia's own Z Launcher user interface
overlay
. The UI is an adaptive homepage/lock screen that allows your phone to get you to your favorite apps quickly and easily especially with the use of gestures.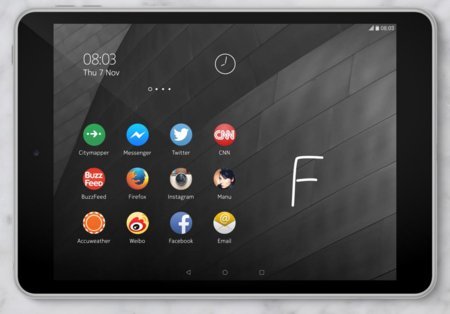 Source:
Zol