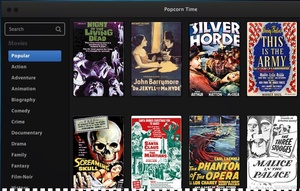 During Netflix's recent quarterly shareholders report, in which the company showed huge growth in subscribers, there was a small note in which the streaming giant cited Popcorn Time, the piracy streaming service that has been called the "Netflix of Piracy" in the past.
The company, in a section entitled "Competition," Netflix says:
"Piracy continues to be one of our biggest competitors. This graph of Popcorn Time's sharp rise relative to Netflix and HBO in the Netherlands, for example, is sobering."
The chart, linked below, shows that Popcorn Time is trending as much as Netflix in the nation, which has 13 million residents.
Popcorn Time, for its part, has confirmed that the Netherlands loves the service, having seen 1.3 million downloads of the app since its launch.
While the trend in one small European nation may be "sobering" for Netflix, checking the Google Trends in other larger nations like the U.S. and Great Britain shows that Popcorn Time is just a blip compared to legal streaming services.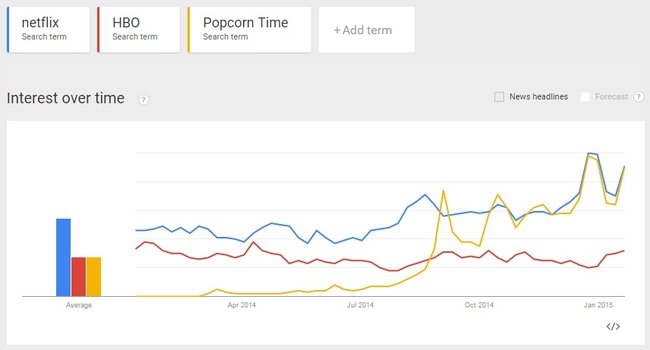 Source:
Netflix