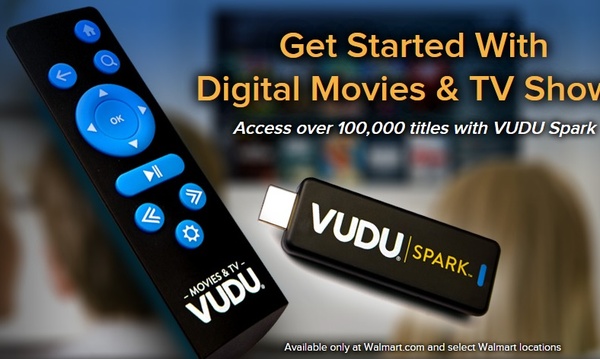 Walmart's streaming stick, the Vudu Spark, is now available for sale.
The HDMI dongle is selling for just $25, undercutting Roku, Google and Amazon's rival devices. Walmart is currently selling the device in just 2400 of its stores, but it should be available online in the very near future.
Of course, at the extremely cheap price comes very little functionality. Walmart is not including a power adapter and just adding a USB cable (so you need to use your TV's USB port or BYOC), and the device only has Vudu installed, with little word on whether it can accept other apps like the popular Hulu, Netflix and Amazon Prime.
You can connect via 802.11 b/g/n 2.4 GHz Wi-Fi and the dongle supports up to 1080p and 7.1 surround sound.
If the price wasn't enticing enough, you get $25 in Vudu credit for activating and using the device for 5 months ($5 per month).
Source:
Vudu